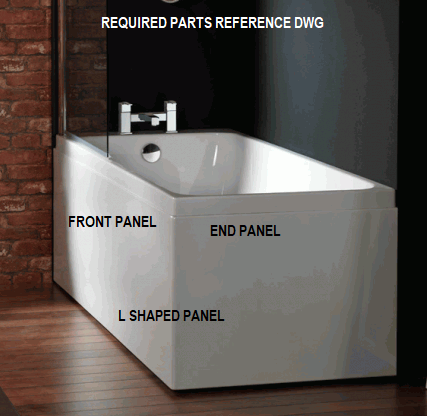 20% off
Carron Bath Front Panel | Carronite | 02267
Estimated shipping time: 5 Days
Product Description
Carron Bath Front Panel | Carronite | 02267
Bath panels are designed to give a bath that completed look and are available in a number of finishes. The bath side panels and end panels also help to hide any pipework or fittings that would otherwise be exposed. They also ensure that any water that escapes from the bath does not drip underneath, preventing potentially costly repairs. The Carron Baths Range includes the most popular sizes making them ideal as a replacement or for a new project.
About Carron bathrooms. With over 260 years of experience, it's no wonder that Carron baths and bathrooms are a favourite amongst Trade professionals. British built and renowned for their quality and robust design, Carron bathrooms are the No 1 choice for your next project.
Carron baths are available in two specification options:
Carron 5, which is very robust 5mm Acrylic bath giving a 20 Year Warranty and Carronite™ is a triple lay 10mm premium version giving a 30 Year Warranty.
Carronite™ was created by Carron Bathrooms to provide a higher level of comfort, luxury and peace of mind for customers. All Carron Bathrooms baths are hand finished to exacting standards but only Carronite™ baths, with our unique, patented, triple-layer​ reinforcement system come with a 30 year guarantee – proof of the confidence Carron Baths and quality.
Strength & Longevity:
Carron 5 baths are stronger and heavier than standard acrylic baths and will stand the test of time. The Carronite™ version also offers extra finishing layers to create a uniquely reinforced product.
Please feel free to contact us if you need our help Tel 0191 389 8889